Faculty and Part-Time Lecturers
Azad M. Madni
Professor; Executive Director, SAE Program
Astronautical Engineering Department
AAAS Fellow, AIAA Fellow, IEEE Fellow, IETE Fellow, INCOSE Fellow, SDPS Fellow and Past President, 2011 INCOSE Pioneer Award Winner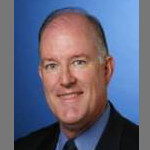 Kenneth L. Cureton
LecturerSystems Architecting and Engineering Program
Email: cureton@usc.edu
Mr. Cureton retired from Boeing (Rockwell) after 29 years of experience, and accomplished another 16 years of successful technical leadership in commercial and government sectors. He also served on the NCO Industry Consortium (NCOIC) as Technical Council Chair from April 2010 through April 2011. He teaches Systems Architecting, Systems Architecting and the Political Process, and Advanced topics in Systems Engineering master level courses. His expertise include: Enterprise Systems Architecting, System-of-Systems Modeling and Integration, Complex Networked Systems and Interoperability, and Resilience Engineering.
Jairus Hihn
Lecturer
Systems Architecting and Engineering Program
Email: hihn@usc.edu
Jairus Hihn (Ph.D, U. Maryland) is a Principal Member of the Systems Engineering staff at the Jet Propulsion Laboratory. He has been active in infusing the use of quantitative management and planning methods across NASA especially in the area of cost estimation. He is the Risk and Programmatics chair on JPL's concurrent engineering team, Team X. He has over 60 publications including recent articles in IEEE Transactions in Software Engineering, Automation in Software Engineering, and Innovations in Systems and Software Engineering. Jairus received ISPA's Parametrician of the Year Award and the USC SSE Lifetime Achievement.
Theodore Ken Mayeshiba
Lecturer
Department of Industrial and Systems Engineering
Ted Mayeshiba has been coaching and advising since 1991. He is currently a Principal of Aditi Group, a nationwide consulting firm in HIPAA and HITEC compliance based in Santa Monica, CA. Theodore Mayeshiba is a Fellow of IISE. He received his Bachelor's Degree in Industrial Engineering from Kettering University (formerly General Motors Institute). He holds a Master Degree in Business Administration from the University of Southern California.
Mark McKelvin
Lecturer
Systems Architecting and Engineering Program
Email: mckelvin@usc.edu
Dr. Mark L. McKelvin, Jr. is an Engineering Specialist in systems and software engineering at the Aerospace Corporation. In this role, Dr. McKelvin advises customers on model-based engineering techniques and develops solutions to architecture design challenges in cyber-physical and software-intensive systems. His interests are in the application of modeling, analysis, and design of engineered systems, including cyber-physical, embedded, and software systems. He holds a Ph.D. in Electrical Engineering and Computer Sciences from the University of California, Berkeley with an emphasis in Electronic Design Automation.
Thomas McKendree
Adjunct Associate Professor
Systems Architecting and Engineering Program
Dr. Thomas McKendree is a Raytheon Certified Architect (RCA) and an Engineering Fellow at Raytheon, where he has worked ballistic missile defense, automated vehicle highways, Satellite-Based Augmentation Systems, GPS III, OCX, NASA Space Exploration architecture, the Joint Precision Approach and Landing System, and acted as Regional Chief Technologist for Fullerton operations. He previously interned at The Aerospace Corporation, worked seven years at McDonnell Douglas, and has taught Systems Architecting at the USC Viterbi School of Engineering as an Adjunct Associate Professor. His research interests include systems architecting, decision theory, strategy, molecular nanotechnology, space systems and space logistics.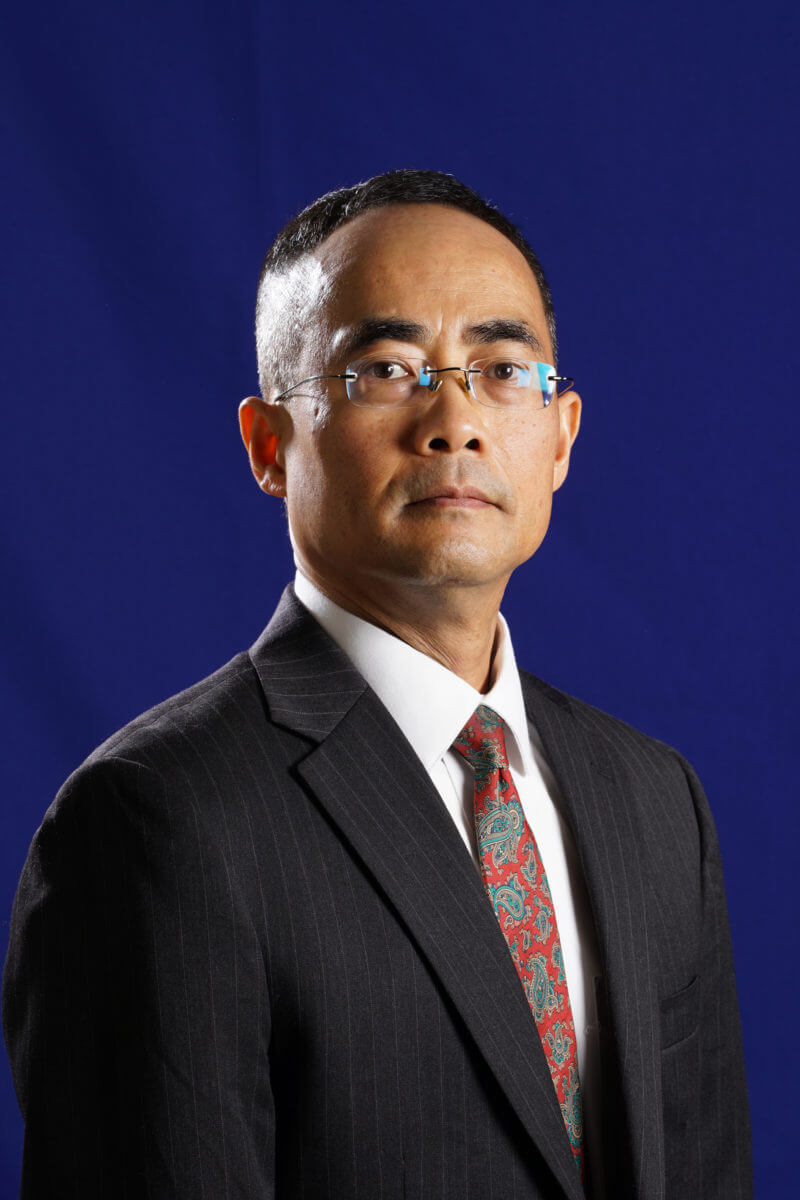 Phan Phan
Lecturer
Systems Architecting and Engineering Program
Dr. Phan Phan has over 38 years of professional experience in government, academia and various industries, including petroleum, health care, aerospace & defense. As a registered P. E. (Mechanical), he is currently a lead systems reliability engineer at Naval Surface Warfare Center, Corona Division. Phan has also served in the U.S. Navy Reserve as an Engineering Duty Officer, attaining the rank of Captain and assigned to Naval Sea Systems Command. He received his Master of Engineering Acoustics from Naval Postgraduate School, M.S. in Systems Architecture & Engineering and Ph.D. in Industrial & Systems Engineering from USC.
Michael W. Sievers
LecturerSystems Architecting and Engineering Program
Email: michael.sievers@usc.edu
Dr. Michael Sievers is a Senior Systems Engineer at Caltech's Jet Propulsion Laboratory and a Lecturer in the System Architecting and Engineering Program at the University of Southern California. He teaches SAE 547 (Model Based Systems Engineering) and SAE 548 (Systems/SoS Integration). He conducts research in model-based systems engineering and is a principal investigator on a number of harsh environment, fault-tolerant, high-performance computing research projects. He holds a Ph.D. in Computer Science from the University of California, Los Angeles.
Michael Arbib, Professor, Computer Science Department
George A. Bekey, Professor Emeritus, Departments of Electrical Engineering
Barry Boehm, Professor, Departments of Computer Science and Industrial & Systems Engineering; Director, Center for Systems & Software Engineering
Geza P. Bottlik, Adjunct Associate Professor, Epstein Industrial & Systems Engineering Department
Keith Chugg, Associate Professor, Ming Hsieh Electrical Engineering - Systems Department
Daniel Dapkus, Professor, Ming Hsieh Electrical Engineering - Electrophysics Department, William M. Keck Chair in Engineering
David D'Argenio, Professor & Department Chair, Biomedical Engineering Department
Marijan Dravinski, Professor, Aerospace & Mechanical Engineering Department
Daniel Erwin, Professor, Department of Astronautical Engineering
Henryk Flashner, Professor, Aerospace & Mechanical Engineering Department Robert Gagliardi, Professor, Ming Hsieh Electrical Engineering - Systems Department Roger Ghanem, Professor, Departments of Aerospace & Mechanical Engineering and Civil & Environmental Engineering Mike Gruntman, Professor and Chair, Department of Astronautical Engineering Sandeep Gupta, Associate Professor, Ming Hsieh Electrical Engineering Satyandra K. Gupta, Smith International Professor, Department of Aerospace & Mechanical Engineering Behrokh Khoshnevis, Professor, Epstein Industrial & Systems Engineering Department K. Ravi Kumar, Professor, Department of Information & Operations Management Joseph Kunc, Professor, Departments of Aerospace Engineering, Physics and Astronomy Stephen C-Y Lu, Professor, Departments of Aerospace & Mechanical Engineering and Industrial & Systems Engineering Michael Mann, Adjunct Professor, Epstein Industrial & Systems Engineering Department
Dennis McLeod, Professor, Computer Science Department
Gerard Medioni, Professor, Computer Science Department
Nenad Medvidovic, Professor, Computer Science Department
Jerry Mendel, Professor, Ming Hsieh Electrical Engineering
James E. Moore II, Professor, Departments of Industrial & Systems Engineering and Civil and Environmental Engineering, and the School of Public Policy
Clifford B. Neuman, Research Ass't Professor, Computer Science Department; Research Assoc. Professor, Information Sciences Institute (ISI)
Antonio Ortega, Professor, Signal & Image Processing Institute (SIPI)
Sheldon M. Ross, Professor, Epstein Industrial & Systems Engineering Department
Firdaus Udwadia, Professor, Departments of Aerospace & Mechanical Engineering
L. Carter Wellford, Professor, Civil Engineering
Alan Willner, Professor, Ming Hsieh Electrical Engineering - Systems Department
Dell Cuason
Department Administrator
OHE 500R
213-821-5817 (tel)
213-821-5819 (fax)
cuason@usc.edu
Linda Ly
Associate Research Administrator
OHE 530 | (213) 740 - 7228 | lylinda@usc.edu
Marlyn Lat
Administrative Assistant
OHE 500V | (213) 740-4009 | mlat@usc.edu
Luis Saballos
Director of Student Affairs
OHE 500Q |
213-821-4234 |
lsaballo@usc.edu

Prisila Cisneros Vasquez
Assistant Director of Student Affairs
OHE 500U |
(213) 764-7919 |
prisilac@usc.edu
Published on April 25th, 2017
Last updated on October 25th, 2022